Infomobile Serbia
(freshly started form March 2014)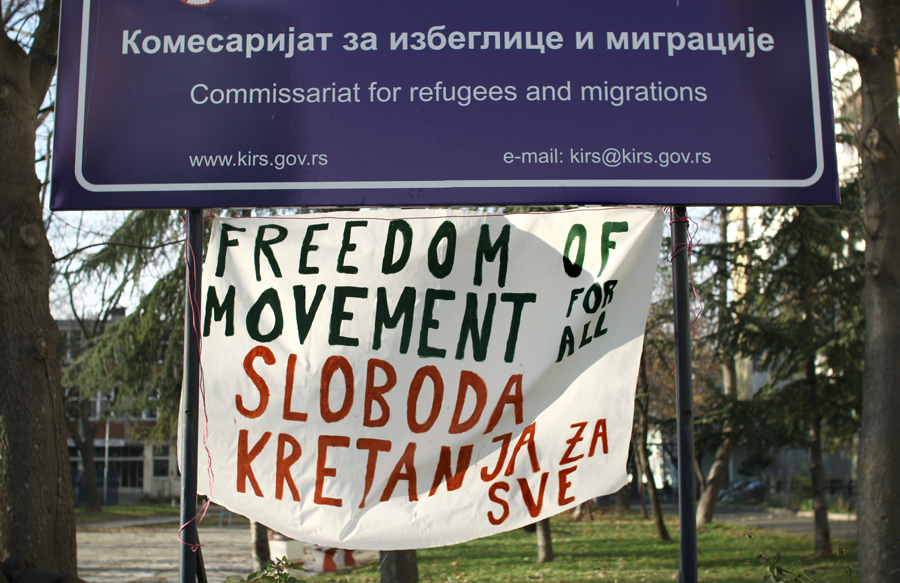 The idea of the infomobile simply results from the fact of migration being phenomena in great motion. It leans on the already existing sister project infomobile in Greece (www.infomobile.w2eu.net).So to be able to meet migrants on their difficult journey at all these varying places across Serbia and other Balkans countries mobility is a necessity.
Behind this grassroots' initiative, there is a non-hierarchical, self-organized, network of no-border activists with a small number of them working on it constantly on the spot.
The infomobile is an anti-racist initiative on a very practical level. It functions as a mobile space of fluently, exchanged information of and about migrants, for migrants by migrants and non-migrants. On the one hand, it aims to provide access to useful information to migrants and refugees, on the other hand, its goal is to collect and spread independent information on the current situation, thus to raise public awareness. It's open to all people who are interested in encounter and want to share their ideas and plans. As migration is transnational, networking between anti-racist initiatives, locally and further across the borders. All these are important factors in the struggle to make freedom of movement, a world without borders and without racism come true.
It's an initiative meant to spread the spirit of solidarity and that equal rights for everybody must be fulfilled, no matter, if one has the "right papers" or not – no one is illegal, nowhere!
How to support:
As a grassroots'- initiative the infomobile is dependent on direct, individual support.
To make the wheels of the infomobile go round we are in an urgent need for fuel!!!
If you'd like to support, donate, etc. contact us via noborderserbia@riseupe.net
For more information: www.noborderserbia.wordpress.com